" After failing my driving test 5 times on my own, I didn't know whether to give up. But coming to you for the driving test nerves session was the best thing I ever did. On the 6th attempt I passed - all thanks to you! "


Enjoy And Pass Your Driving Test With Fast Track Hypnosis
I'm often on the receiving end from people who have failed their driving test for the second, third or even sixth time. And each time, the fault generally lies because of nerves. They simply went to pieces on the day of the test.
Being told to calm down by their driving instructor isn't enough to provide many pupils with the confidence to convince them they can pass. Even if their driving instructor informs them, they will romp through the test!
For most pupils, the actual build-up to the day can be as bad as the test itself! The internal worry of potential slip-ups on the day of the test can drive a person crazy - their stress and anxiety levels simply shoot through the roof.
Past clients at my Belfast Hypnotherapy Centre had experienced the following:
The fear of impending doom during the days and weeks to the test
Feeling nauseous, dry mouth and generally feeling low.
Shaky legs ( what I call the Elvis Presley ) or trembling hands when driving or selecting gears.
A total inability to concentrate or recall information from the examiner during the test.
Feelings of social disgrace - in regards to family and friends, who are waiting to see if they have passed.
Listening to their other driver's stories of how they passed the first time - was so simple, can also put pressure on them.
If the pupil fails a driving test, it merely adds pressure onto them for any future tests they take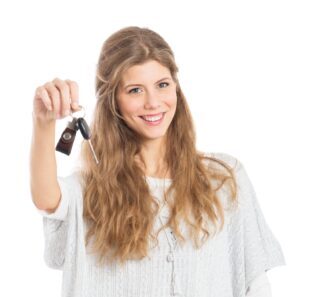 These and many other symptoms of driving test nerves can be greatly relieved by Fast Track Hypnosis.
The complete process is designed to strengthen YOUR ability to produce the best performance under pressure and improve your confidence so that you can perform the various manoeuvres without fear and panic.
It will also boost your self-esteem and self-belief as well as mentally preparing you for the test.
You will also notice that you're much more relaxed while taking part in the test and even afterwards, with a positive attitude, which will enable you to display your ability to the examiner and give you an aura of self-trust behind the wheel.
'Calm down and you will see it in a different light' is very real for this kind of treatment.
Generally, only ONE session is required, but that is dependent on your commitment to the process.
A Support CD or Download is included in the package.
This will reinforce all our work together, and also ensure that you will achieve the beautiful state of relaxation directly before and during your driving test!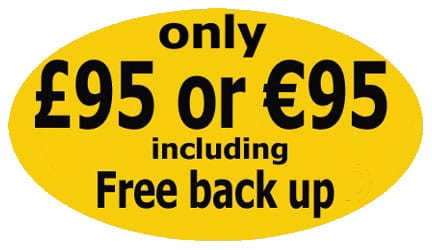 Client Testimonials
Having failed my test 3 times I came to see Alan as I needed to get my test for work. The session was amazing - I walked out confident that I would pass my test - and I did! You're a lifesaver, Gillian
Hi Alan, After failing my driving test 5 times on my own, I didn't know whether to give up but coming to you was the best thing I ever did, Because on the 6th attempt I passed - and it is all thanks to you, Alan