Alan Gilchrist and Fast Track Hypnosis.
Together they put YOU back in control and produce excellent results that last.
About Award-Winning - Alan Gilchrist - Hypnotherapist of the Year 2019.
Alan Gilchrist is in practice for 35 years. As a consequence, he is the most experienced and longest practising Hypnotherapist in Northern Ireland.
Notably, his Fast Track Hypnosis system has been successfully put to the test by the media. Moreover,  The Fast Track Method, he created, has been featured in a book.
Alan is Northern Ireland's most successful Hypnotherapist.
Up to the present time, over 75,000 people have attended his Hypnotherapy Centre in Belfast and also Clinics throughout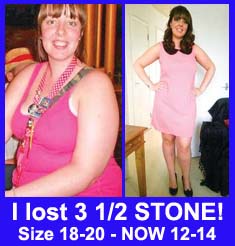 Europe. His exclusive method allows people to overcome problems using the FAST TRACK HYPNOSIS SYSTEM.
This unique Fast Track Gastroband procedure ( Gastric Band Hypnosis) is an additional new therapy.
Fast Track Hypnosis and Laser Therapy.
All sessions are personalised for individuals who want to stop smoking, lose weight, relieve stress and anxiety, insomnia, fear of flying or conquer phobias, such as blushing.
During his career, Alan has worked with salespeople, athletes, entertainers, Television and radio personalities, and members of the medical profession. Hypnotherapists and psychologists, plus World Champions, also consult him to improve their concentration, self-confidence, and performance.
Read this Newspaper article giving a detailed account from a client describing her weight loss.
Alan writes for several newspapers and magazines about Hypnosis and related topics.
Alan's system put to the test
Alan appeared on Ulster Television's 'Ask Anne' programme, whereby the presenter supplied a candidate who wanted to quit smoking using Hypnosis.
The first part of the programme was devoted to agoraphobia. Additionally, this section detailed Alan helping a psychologist overcome her problem.
The second part produced the candidate who wished to give up smoking using Fast Track Hypnosis, consequently, the Hypnotherapy process recorded at Alan's office in Belfast.
A week later the candidate and Alan then appeared on the programme to discuss the results.
At the end of the series, again the candidate was contacted. As a result, he was STILL off the cigarettes -  four and a half months later!.
Furthermore, during that time, he had found it quite easy to do so!
Alan, for the second time, a demonstration of Fast Track Hypnosis on UTV's consumer programme "Check it out".
In Addition a new technique,  Alan introduced into Northern Ireland, used this time, called "Mindseye Courier".
Once again, the outcome of this television programme had been successful.
This concept is a revolutionary relaxation system from America. It harnesses light and sound science.
This computerised, audio-visual system rapidly creates a state of deep relaxation. Produced traditionally by much slower techniques such as meditation, yoga, visualisation, etc. it dramatically speeds up the whole induction process.
By synchronised light and sound patterns scientifically programmed, the "Mindseye Courier " helps with behaviour modification. Included in this are weight loss, smoking, relaxation, phobias, stress, blushing, etc.
The equipment has been loaned to hospitals, doctors and dentists to use on their patients, and with excellent results.
Laser Light Therapy
In addition to the high success rate of Alan's Stop Smoking and Weight Control sessions, he introduced another new concept. Laser Light Therapy.
The theory behind Laser Light Therapy is on the acupuncture principle., No needles are involved, and the procedure is entirely painless, and optional if the client so wishes.
In simple terms, a small beam of light positioned over the acupuncture points on the client's outer ear.
By applying this, it enhances the production of the body's natural endorphins (an anti-stress chemical that creates a happy feeling). The result is, it increases the client's own will and determination to quit smoking or lose weight. It occurs with little or no withdrawal symptoms.
Put together; these audio and visual techniques are a standard practice by Alan. NO other Hypnotherapist uses them.
In conclusion, this ensures the client receives the best treatment available, in a speedy and extremely effective way.
Client Testimonials
I had my first session yesterday and felt unbelievable since. Consequently, you have done more for me in 30 minutes than doctors and councillors in 3 years. I cannot wait for the next session.
It's the honeymooner here!. In spite of everything I got here, and it's all thanks to you – 2 flights later. I'm having a ball – no panic attacks – no insecurity, etc. A big THANKS again. Take care.