" I came to see Alan Gilchrist 6 months ago for the Gastric Band Hypnosis and I lost 3 1/2 stone (22 Kilos ). I'm amazed how easy it was and how fast as well!. Have been to other Hypnotherapists but it just didn't work. Alan's Hypnosis is brilliant! "

In the mid-nineties, Steve Collins took the World Boxing Organisation's Super Middleweight Title from Chris Eubanks and used Auto Hypnosis to do it.
A  radical new therapy came under the spotlight in the media - Hypnotherapy for Sports Motivation.
Details were soon leaked that Collins had been programmed to throw two punches for every one of Eubanks.
The tabloids soon revealed that Eubank hit Collins 300 times and Collins returned the favour over 600 times.
Sports motivation is just one of the fads that have been sensationalised by the press, but in this case, it's extremely useful.
My children are keen horse riders, so I treated them with this technique. I wanted them to enjoy the experience of competitive riding without fear, or nerves clouding their minds.
All three of them attained Show Pony Rider Champions of the Year!
Hypnosis for Childbirth
Once more, this was touted as the next fad, and again, it's another efficacious treatment!
I used my Fast Track Hypnosis Childbirth session on my wife during the births of our three children.
Rather than have an arduous experience. She was able to enjoy it for the miracle that it was.
Over the 35 years, I have been in practice, I have seen various trends in Hypnosis whenever a new idea has come into the public eye.
The point is, that techniques come and go.
Some, like a particular fad that used regression therapy to take a woman back to puberty, so as to increase her bust size is quite ludicrous.
However there is plenty that is very useful, and recently, Gastric Band Hypnosis has come into the public eye.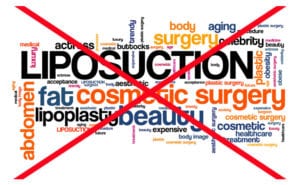 The real Gastric Band operation
This has been touted as the best surgical procedure around to help obese people lose dramatic amounts of weight loss. It's helped many, many thousands of people.
The Gastric Band by Hypnosis is a Hypnotherapists version of the real Gastric Band.
With it, a person is placed under Hypnosis, suggestion therapy is used to convince the subconscious into believing that they've undergone the Gastric Band operation.
The theory goes that when the mind is tricked into believing this, the stomach needs less food to feel satiated, and by changing eating patterns, weight loss ensues.
Gastric Band Hypnosis - The Fast Track System
My Weight Control clinics have been featured in many papers, and I've always believed that if something isn't broken, then it doesn't need to be fixed.
However, my name and the special techniques that I developed has spread.
Knowing how effective Fast Track Hypnosis is, I've been inundated with people pleading for a Fast Track Gastric Band by a Hypnosis system!
People love the idea of the Hypnosis Gastric Band but aren't willing to go to the considerable expense of multiple sessions to do this.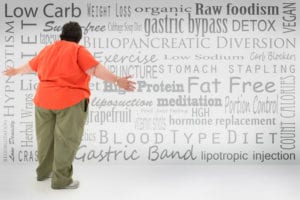 As always, Fast Track Hypnosis speeds up the process and in this case, does the job in just the ONE session!
This is now available at the Belfast Hypnotherapy - Alan Gilchrist Centre and my other clinics throughout Northern Ireland.
The entire package consists of:
Fast Track Hypnosis
Laser Therapy
Gastric Band Visualisation
Professionally produced, support CD or Download.
Plus Guarantee! **
Fast Track Gastro Band is the alternative to the Fast Track Weight Control, and as always, the client has the choice of the path they wish to take.
Will the Fast Track Gastro Band work for everyone?
No! It won't work for everyone, and the answer is simply - Phobias!
This technique is not for people who have phobias, such as:
doctors - Iatrophobia
injections - Trypanophobia
operations - Tomophobia
surgical operations - Ergasiophobia etc.
The procedure (Real or Imagined) would be far too distressing for them.
If a client does suffer from one of the above phobias, then they would have to attend three to four sessions before the Gastro Band session to sort out the phobia first.
Naturally, they could always opt for the Fast Track Weight Control session. Again, it is the client's choice.
Instead of going for a series of sessions (and a lot of expense), the Fast Track Hypnosis Gastroband is STILL completed on the ONE session.
Although it is one session, it comes with all the extras put into the session as well.
GUARANTEE
In the unlikely event of a client experiencing any difficulties within one month of the Hypnosis Lose Weight or Gastroband - Gastric Band Hypnosis session and they require a booster session.
A second session is entirely free of charge.
This is an alternative to the hugely successful Fast track Hypnosis to Lose Weight and Laser Therapy session, so the client can choose whichever one they would like to do.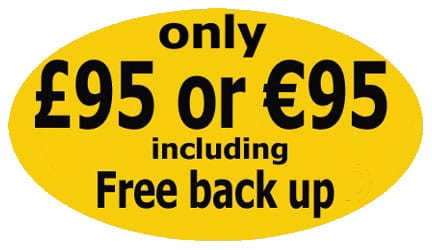 Client Testimonials
I had the Gastroband Hypnosis ( Gastric Band Hypnosis )just over a month ago and all I can say is it's brilliant!! It's changed my eating habits, I feel great and lost 3kgs. I wouldn't hesitate to recommend it and Alan!!!
" After I picked up the courage to see Alan, I was delighted that weight just seemed to drop effortlessly. I have more confidence and a new wardrobe. I wish I had done it years ago. Thanks - lost 1.5 stone ( 9.5kg )."