" For the last 7 weeks, hardly eat bread and probably have 3 to 4 alcohol drinks a week instead of 10 to 15. I've lost 2 and half stone ( 15 .8 Kilos ) in 7 weeks and my goal is 5 stone in a year. Thanks for what you did with the weight control session, will keep in touch and let you know..........Ewan "
Transform your way to a happier lifestyle with the 30 minutes Weight Loss System. With Guarantee!
The Fast Track Weight Control session is a fantastic diet aid.
It will help you to lose weight, healthily. Motivate you to stick to your diet, and when you have lost all of your weight, help you maintain that weight loss.
Fast Track Weight Control isn't a fad - it will put a stop to yo-yo dieting. That will become a just thing of the past!
No more losing weight, regaining it. Losing it, regaining it. It shouldn't be a battle!
Lose Weight using Fast Track Hypnosis will put a halt to this inner war and you'll simply stop having all those weight issues.
Have you lost count of the numerous diets you've started with good intentions, only to return to your normal eating habits after a few days or weeks of existing virtually nothing?.
You've tried the 'traditional methods'. The slimming organisations, even the pills.
Consequently, you found you would lose the weight, but as soon as the regime comes to an end and you reached your goal, start to gain weight again ?.
After a few weeks of eating regularly, all the motivation has gone!.
Alan Gilchrist's Unique Weight Loss Hypnosis System substantially boosts your willpower and self-esteem. It also while helps you to maintain and enjoy a new healthy eating and exercise regime.
Only the ONE session of Fast Track Hypnotherapy Weight Loss and Laser Therapy could be all it takes This will switch you from the unhealthy, depressed and overweight person, to a NEW YOU.
FIT, full of vitality as well as a NEW YOU. Alert and active and enjoying every minute of YOUR NEW life.
Read Pricillas Amazing Story of how she lost her Weight using Fast Track Hypnosis.
My role, as a Weight Loss Hypnotherapist, isn't to tell you which diet regime to use or what foods to eat.
That's your choice.
The goal is to help tune up your mind and body.
Soon your mind will only hear and listen to the messages your stomach sends and so, the habit of eating whenever you're bored is broken.
Fast Track Weight Loss Hypnosis and Laser Therapy is all part of the weight control package.
Rather than opting for one type of therapy, you can now have TWO highly successful methods at NO extra cost.
All this is working to help YOU to reach your ultimate goal, a more attractive YOU.
Included in the Hypnotic Weight Control Package are: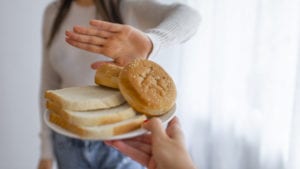 Fast Track Weight Loss Hypnosis
Laser Therapy
Professional support CD or Download - to reinforce all our work together after your Weight Loss session
Guarantee - in the unlikely event that you require a booster session, then a second session can be arranged free of charge. However, this must occur within one month of the original session.
Discounts are available for group bookings.
All sessions are private and individual.
If the problem is emotional
Where your self-esteem is to blame, and the extra weight you carry is an excuse for you not enjoying your life to the full, then you may require more than one session.
In this case, it isn't about breaking the habit, but about seeking and determining the underlying issue behind your overeating.
Once this has been determined, then the Weight Control session can then take place.
Every client has a unique background and history. It's impossible to say, therefore, how many sessions you may need.
With conventional Hypnotherapy, it can take anywhere between eight and fifteen sessions.
By reading the " About Alan Gilchrist " page, then you'll understand my methods are completely different.
Ordinarily, only four sessions would be all that is required.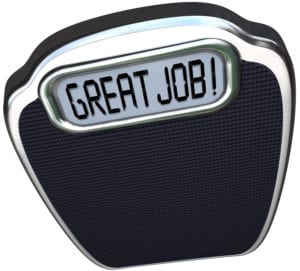 Your weight gain is due to a medical condition ?. Then initially seek advice from your GP.
Imagine, finally looking better, feeling fitter and brimming with good health.
Picture your self-confidence growing and your self-esteem with it!
You'll take control of your life as well as your Weight - you'll be in the driving seat, not your emotions or your appetite!
Finally, be free of the burden of being overweight, and you'll start to lead your life to the full once again.
So, if this is what you want - to Lose Weight - then contact me TODAY!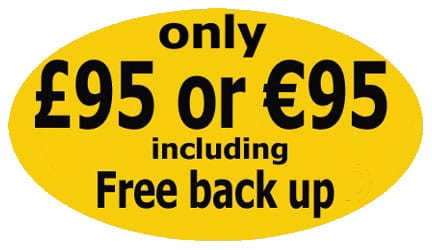 Client Testimonials
From the first day, my attitude towards food changed and I steadily lost weight and felt the health benefits. Since then my joints no longer ache and my weight has dropped with a total loss of 10 kilos in 10 weeks. I would highly recommend Alan if you would like to change your attitude to food and feel fitter
I first came to Alan in February having gained weight after giving up smoking ( on my own ).The following August I had lost 4 stone ( 25.4 Kilos ). I have been honest with people and told them just as I am writing it now " it was easy to lose the weight ". So If you are reading this I would just say " DO IT " - go and see Alan NOW!